Happy New Year anglers!! All of the great guides here at Reel Florida Fishing Charters hope that 2022 was a prosperous year for everyone and we wish all of you the very best going into 2023. Let's work on making this year the best year ever!!!
———————————————————————————————————-
As we enter into the thick of the winter season here along the Nature Coast the phone has been constantly ringing with anglers wanting to know what's the scoop on the fishing considering all of the cool weather the country has been experiencing. First and foremost it's very important that all visiting anglers understand the true gem of our fishery are the 7 spring fed rivers that are scattered throughout our local fishing area. These springs are pumping out 72° degree water out of Florida's aquifer daily and that provides many temperature sensitive fish with a safe refuge when being confronted with abnormally cooler winter conditions.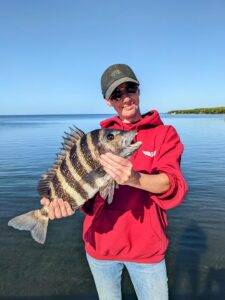 At the start of the New Year the Nature Coast was battered with bone chilling temperatures the likes of which we haven't seen along this coast in over a decade. Mangroves shorelines were burned and certain fish species perished due to the freezing temperatures but the fish that took refuge with in our river systems survived and thrived due in part to warmer water temps and an abundance of food. The Crystal River and Homosassa River are two of the most special bodies of water found in Florida and wintertime anglers get the added benefit of enjoying this unique fishery. It truly is an amazing site when you work a shoreline that consists of bedding largemouth bass and tailing redfish all within a few feet of each other.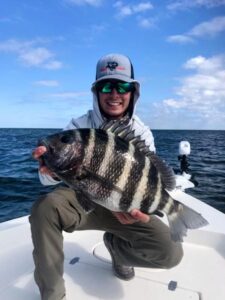 Luckily, here in Florida the temperatures never stay cold for too long and with an entire week of 70°'s now behind us the fishing has finally gotten back to normal here locally with great days of fishing the backcountry for both Redfish and Sheepshead happening over our last weeks worth of trips.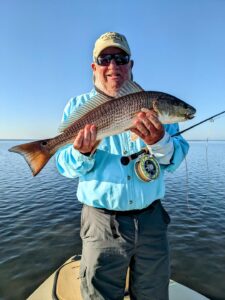 Future fishing adventures can expect a lot of the same depending on which side of the fronts we're on. Anglers fishing ahead of the fronts can expect higher than normal tides which will allow anglers to fish for species such as Redfish, Sheepshead, and Snook up against the mangrove shore lines using free lined shrimp or cut lady fish as bait. For those lucky anglers fishing after the front extreme low tide strategies will be key as we fish for tailing Redfish and Sheepshead. And for those anglers that are considering counting out a cold weather day: The colder the better for targeting Tarpon in the river as this is the best time of year for a shot at large Tarpon ahead of our main migratory season starting in late April.
So whether you're looking for an adventure throwing a fly or a tug on the end of a spinning rod the winter months of January and February can equal some of the best fishing of the year. JUST REMEMBER TO WEAR LAYERS AS YOU'LL FREEZE IN THE MORNING AND SWEAT IN THE AFTERNOON.
————————————————————————————————————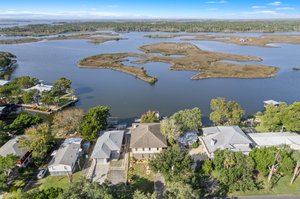 NEW WATERFRONT LISTING ALERT!!!
For those anglers looking for an incredible Florida Waterfront Getaway with a true "Old Florida" open water view Capt. Kyle's new listing on W Standish Drive in Homosassa offers potential buyers exceptional sunset views while only being a 5 minute boat ride away from "World Class" fishing. This homes many features include 18ft of elevation, spacious living spaces both upstairs and downstairs, an elevator, new seawall, and dock featuring a 9000 lb. boat lift. Owners or guests can golf cart ride to many local waterfront restaurants or watering holes. Or even better rent the property either short term or long term in order to reap the financial benefits of the property. The possibilities are endless for this true Nature Coast gem!!!
Reach out to Capt. Kyle today for details.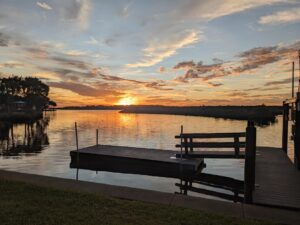 Capt. Kyle Messier
(352) 634-4002
WWW.FLYFISHINGCRYSTALRIVER.COM