Believe it or not there's more to the Nature Coast than just the fishing.  Our local area features a variety of outdoor activities for visitors of all ages and adventurous spirits.  As a true local of the Nature Coast with over 35 years of experience living the Florida dream I highly recommend the following activities:
Swim with the Manatees
If there is one "Must Do" activity other than fishing that I can recommend to visitors, it's taking a swim with the manatees.  Crystal River and Homosassa together have the distinguished honor of being named the "Manatee Capitals of the World."  It's this designation that directs visitors from all over the world to our area in search of an up close and personal experience with our local gentle giants.  Our 72° year round springs feature crystal clear waters and an abundance of food for the manatees which is why they reside in our area year round.
Private Manatee Trips w/ Explorida
Group Manatee Trips w/ RiverVentures
https://www.riverventures.com/
Direct Manatee Trips from your hotel w/ The Plantation Adventure Center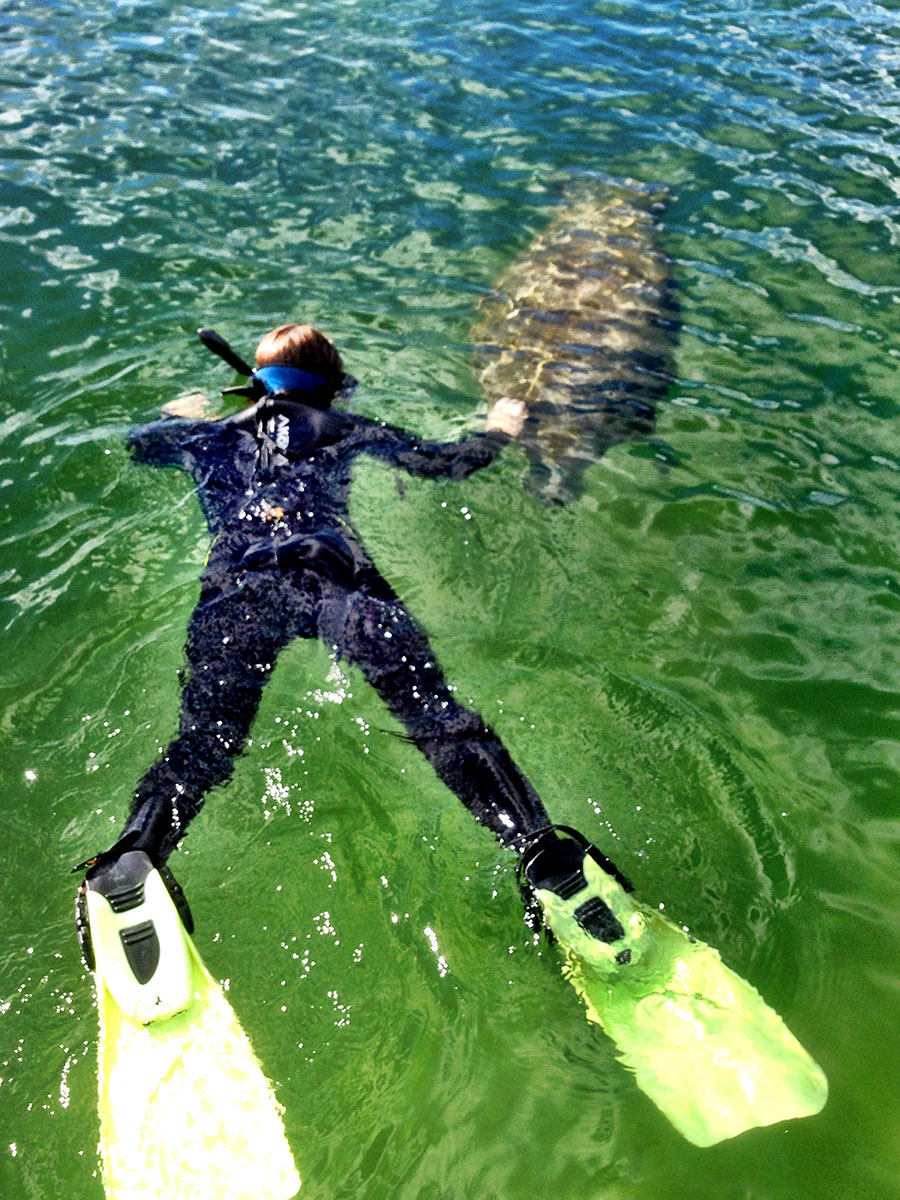 For those visitors interested in getting the perfect view of our local manatee population without having to take a swim should consider a ride along the Three Sisters trolley.  The trolley ride alone is a fun way to checkout down town Crystal River but the real highlight is the guided tour throughout Three Sisters Park.  The newly constructed observation decks at the park offer guests the perfect vantage point to observe the manatees in their natural habitat.  You definitely want to bring your camera on this trip.
The best time to visit this location is from November-March.
Interested in getting up close and personal with some of Florida's Native Wildlife?  The Homosassa Wildlife Park features a variety of native and nonnative animals such as alligators, black bears, red wolf, key deer, flamingoes, whooping cranes and the parks most famous resident Lou, the oldest hippopotamus in captivity.
DO NOT LEAVE THE PARK WITHOUT VISITING THE FISH BOWL.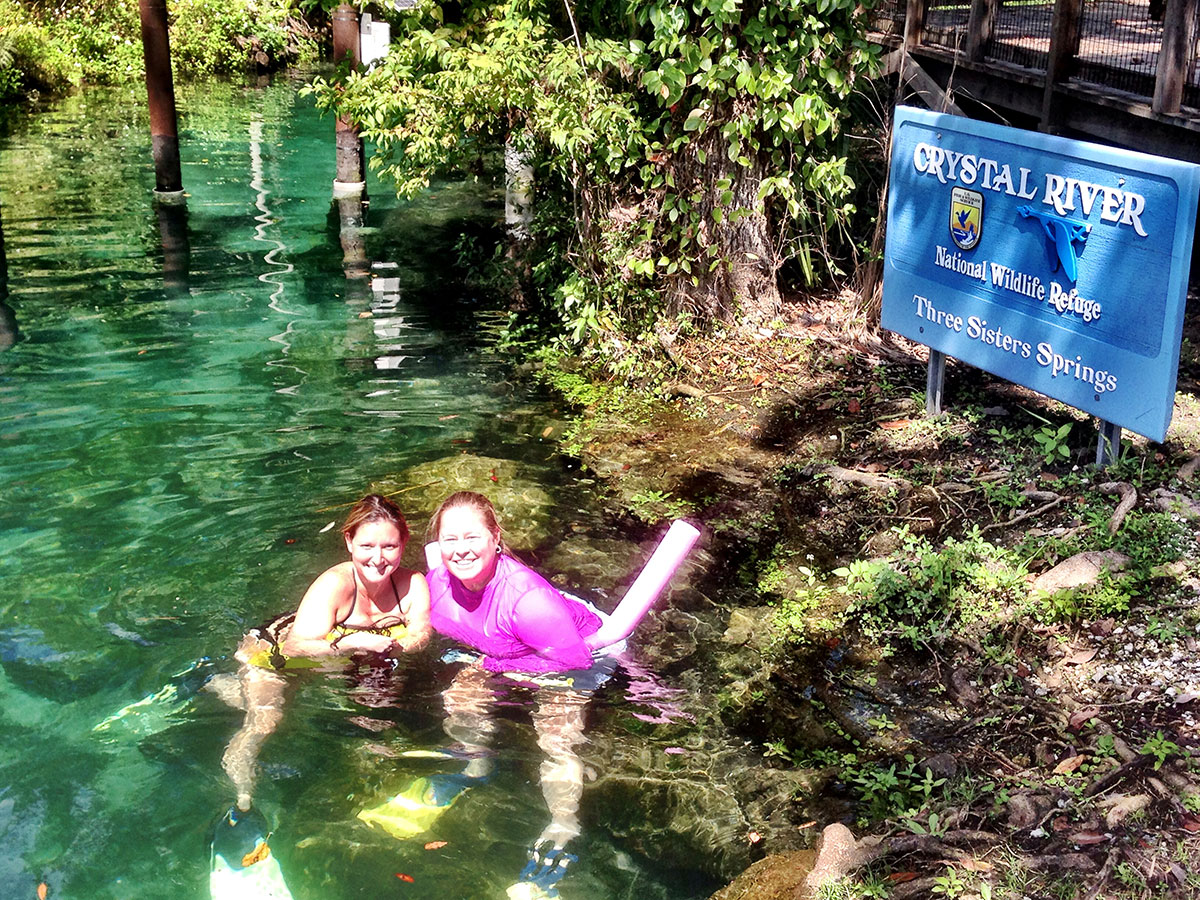 Hunter Springs Park is a highly rated waterfront park located in the heart of downtown Crystal River.  With its white sandy beach over looking Hunter Springs this is a perfect spot for those visitors looking to snorkel, swim or just catch a few rays.
During the winter months this is a great spot to snorkel with Manatees from shore.
The Rainbow River is one of the most pristine rivers in the state of Florida and during the hot summer months ranging from May-September there is nothing more relaxing then hoping in a tube and doing a slow float down the river. If you like a Lazy River ride then this floats for you.
1,900 years ago the Crystal River Archeological site with its access to the Gulf of Mexico served as a ceremonial center where people traveled great distances to celebrate events, bury their dead, and conduct trade.  Walk back in time and view the mounds and other ceremonial pieces as they sit today.
Don't miss the beautiful observation deck at the top of the temple mound.
Fort Island Beach is Crystal River's only saltwater beach.  This 1,000-foot beach maybe small in size but the view of the Gulf of Mexico is fantastic.  Bring your beach chair and umbrella and plan on enjoying a beautiful day along the Nature Coast.
The Roger Bachelor Fishing Pier is located just west of the beach.  This is a great location for any angler that's looking to bend a rod.  Redfish, Speckled Trout, Mackerel, Sheepshead, and Cobia are all popular species that can be caught while fishing from the pier.
Interested in seeing Crystal River from a different perspective?  Have you ever seen a Manatee from a Segway before?  Well combine the two and you have one of Crystal River's newest and most fun tours.