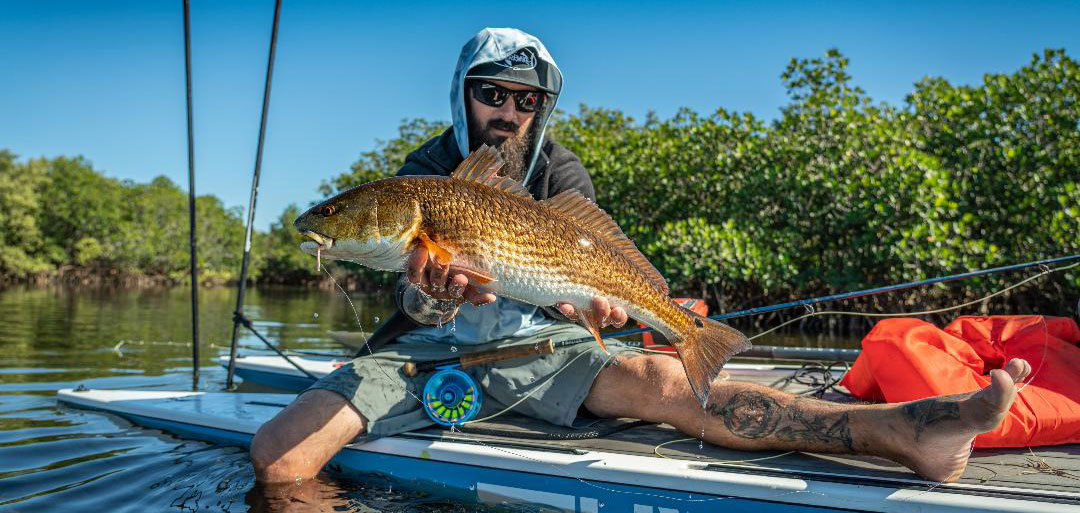 Named one of Florida's best paddle craft fishing destinations by Saltwater Sportsman Magazine, Crystal River and the area encompassing the Ozello Keys are an ideal backdrop for any kayak or SUP angler interested in hooking up with some of Florida's most sought after inshore species.  Our Guided Kayak and SUP Fishing Trips out of Crystal River & Ozello, FL include a fully outfitted fishing paddle craft which is ideal for stalking the flats or backcountry & hooking up with Snook, Redfish, Spotted Sea Trout, Sheepshead & a variety of other saltwater species.  Whether you're an accomplished angler or a novice to the sport, our experienced Paddle Craft Fishing Guides will teach you how to fish the backcountry flats safely & effectively while on a kayak or SUP so you can experience a successful fishing day from the start!
KAYAK FISHING:
After years of kayak fishing the Nature Coast and plenty of research, Reel Florida Fishing Charters has made the decision to team up with Jackson Kayaks to offer our anglers the best kayak fishing experience possible through our premium kayak choices available to all of our anglers.  Jackson has been a ground breaking company ever since its inception in 2003 and we are more than thrilled to offer our anglers the opportunity to paddle these exceptional crafts around our backcountry waterways on a daily basis.
The Jackson kayak lineup that we have continued to love over the years has evolved into specified kayaks designed to maximize the results of kayak anglers.  Gone are the days of paddling for nothing!!  The kayaks that Reel Florida Fishing Charters uses on a daily basis are highly customized to ensure that our anglers have the utmost in comfort while being utilized for a successful day of fishing.
Enjoy the scenery.  Enjoy the Day.  Kayak fishing the Nature Coast is the Gift that keeps on Giving!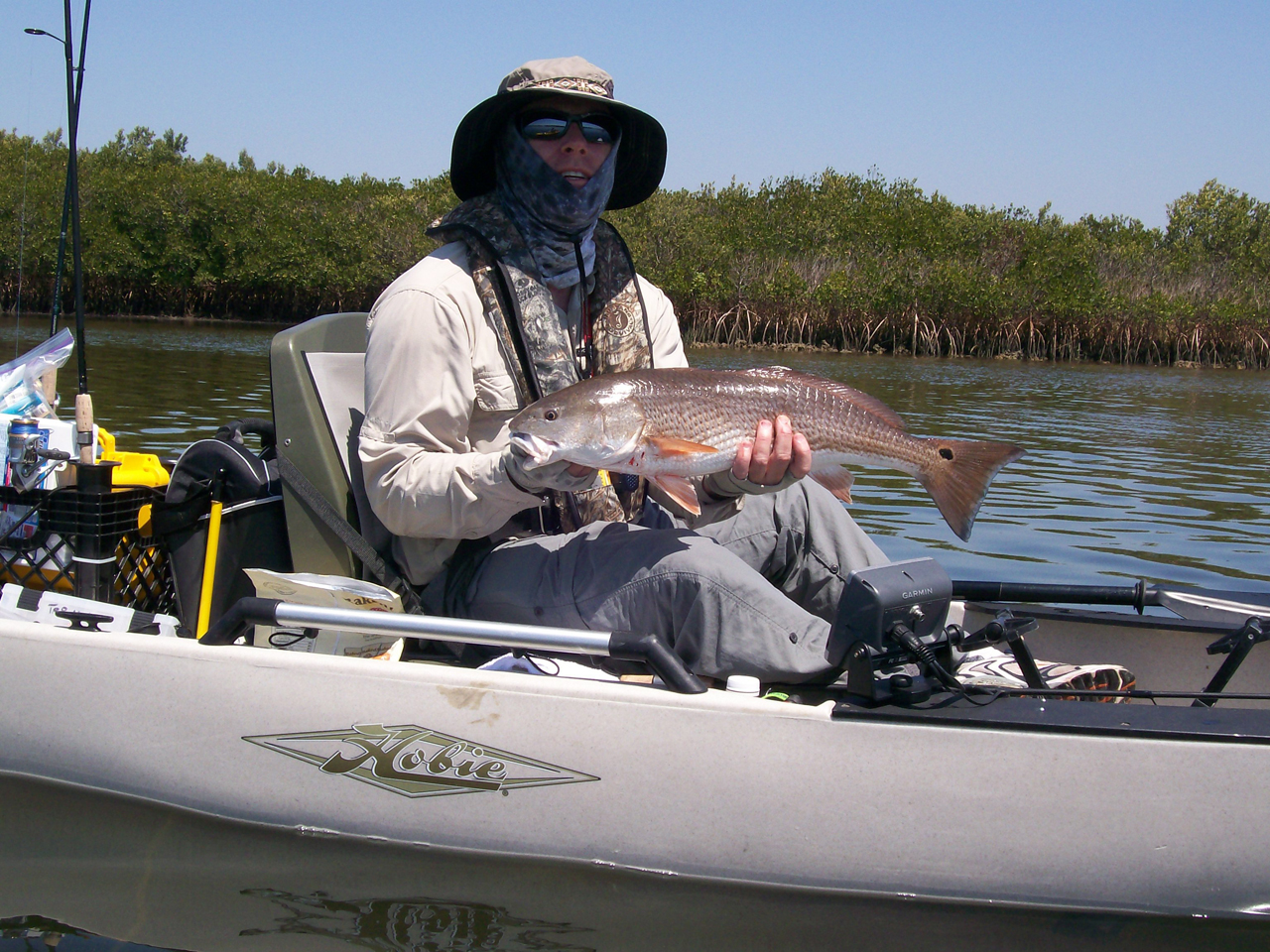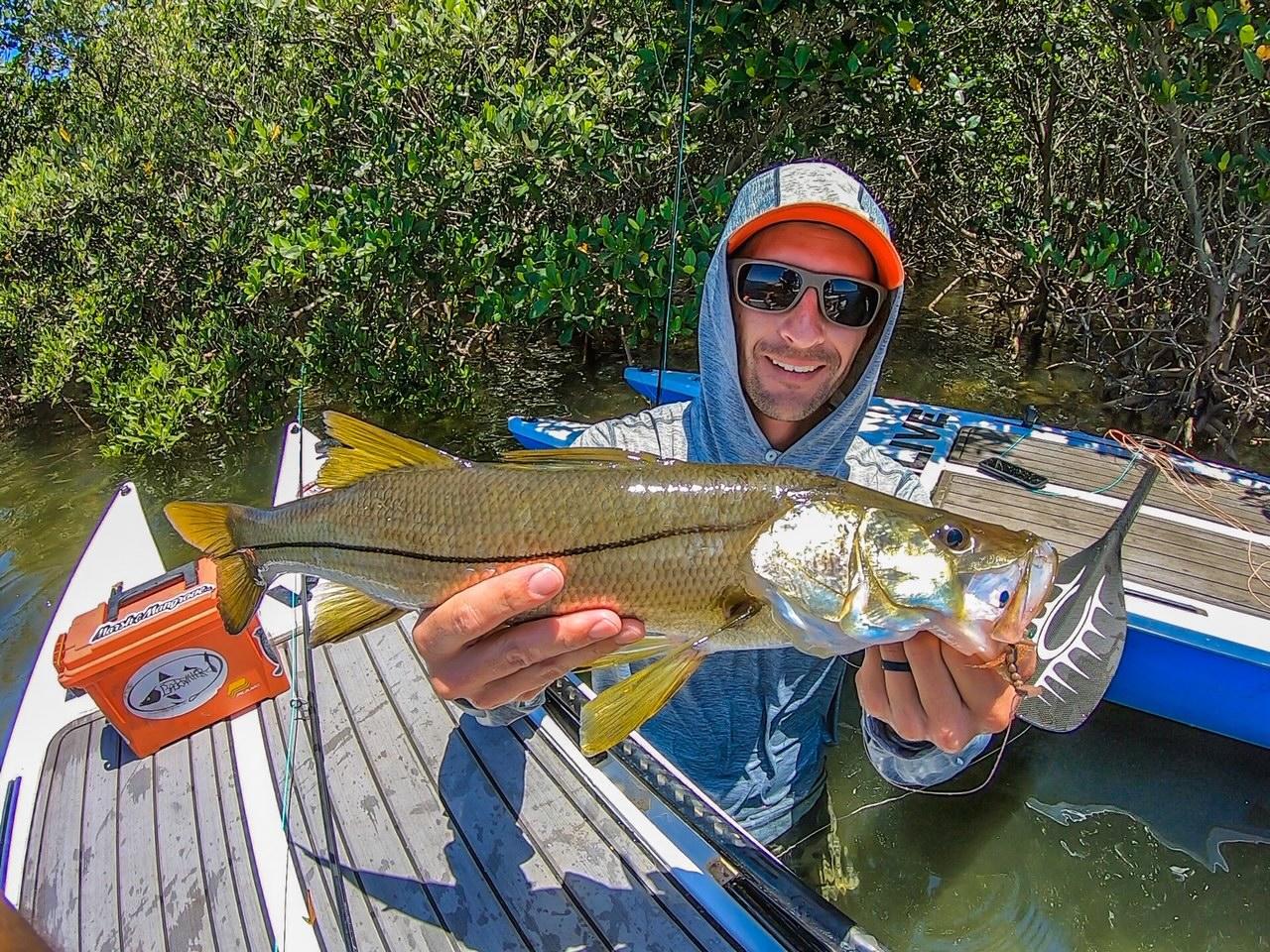 STAND UP PADDLE BOARD FISHING (SUP):
For those anglers looking for a different paddling experience we highly suggest considering the Stand Up Paddle Board option that Capt. Casey Males offers our guests.  Capt. Casey has been a long time supporter of our company and his unique "one of a kind service" has quickly become a fan favorite with our customers.  
Capt. Casey's specialties include stalking tailing Redfish and Snook in ankle deep water as well targeting Largemouth Bass and Bluegill on some of the Nature Coast's inland lakes and rivers all from his Live Watersports paddle crafts.  As an avid fly angler and custom fly tier, Casey also has the knowledge and expertise to make sure our fly anglers are properly outfitted and well taken care of.
So if you're looking to get up and standup during your paddle session think about giving Capt. Casey's paddle board trips a try.