SCALLOP CLEANING
After a great day of swimming, snorkeling and scalloping the fun doesn't quite end once you get back into the boat. The cleaning of scallops is probably the least favorite chore of the entire scalloping process, however if you follow a few of these easy steps cleaning scallops becomes a breeze.
KEEP IN MIND MOST DOCKING FACILITIES HAVE SCALLOP CLEANERS ON HAND THAT WILL CLEAN YOUR SCALLOP CATCHES FOR AS LITTLE AS $25 PER 5 GALLON BUCKET FULL!!
Scallop knife
Spoon
Ziploc bags
Small bowl w/ice
ShopVac (optional)
Ice Cold Beer (optional)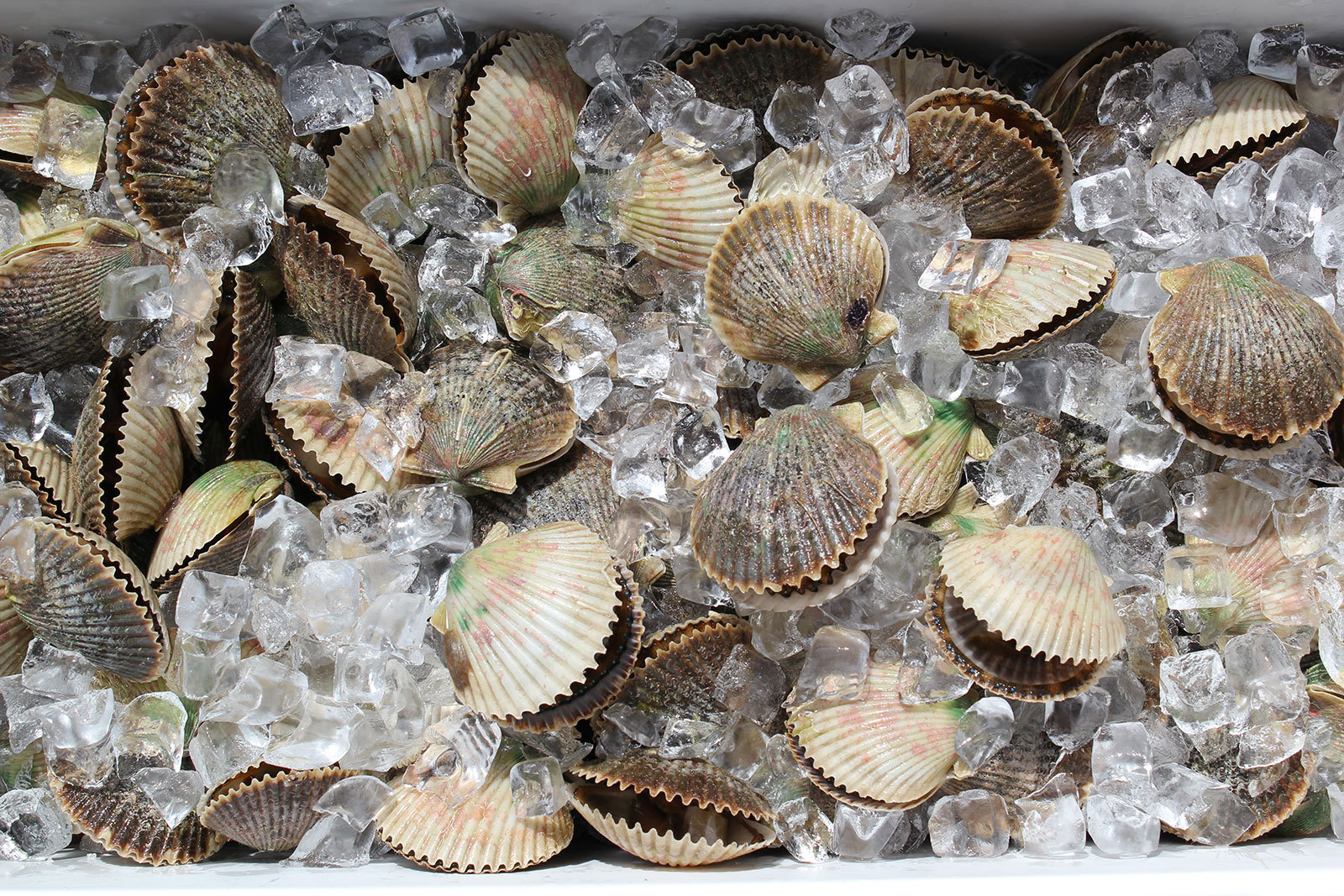 Step 1: Once your harvested scallops are brought out of the water promptly soak them in ice water. This process will toughen up the meat and open most shells allowing for an easier cleaning process.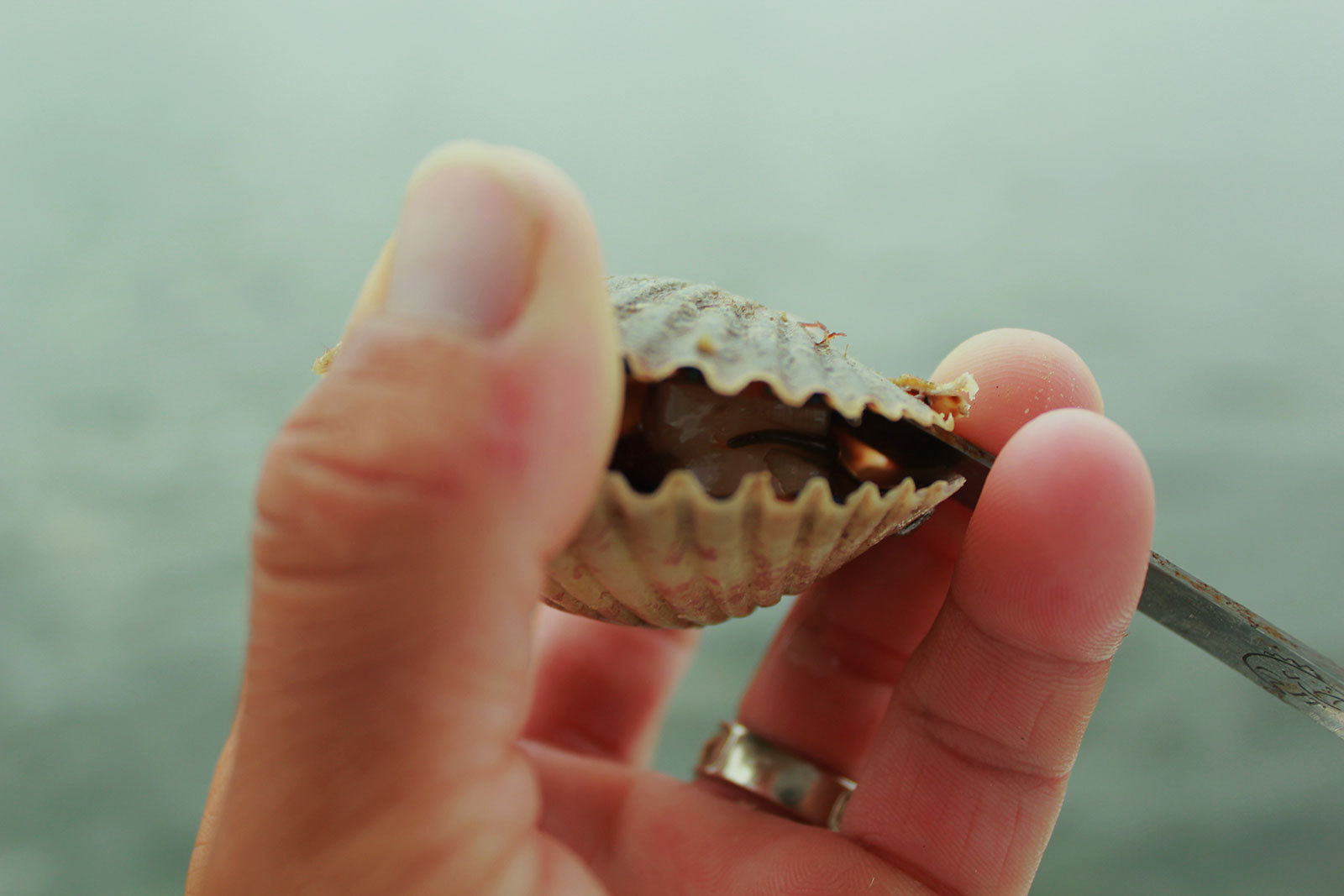 Step 2:  If you're right handed make sure the brown portion of the Scallop shell is facing up (white portion up if your left handed).  Place your scallop cleaning tool on the upper portion of the shell and remove the meat from the top of the shell.