Beer Battered Spanish Mackerel
1 lb Spanish mackerel fillets
1 cup Italian salad dressing
2 tablespoons butter, melted
1 cup beer
2 eggs
1 cup flour
Veggie oil
Marinate Spanish fillets in Italian salad dressing for at least 4 hours.
Beat the eggs and mix with butter and beer. Stir in flour.
Heat oil on high in deep fat fryer.
Dip each fillet in batter and then fry until golden brown.
Drain on paper towels and serve.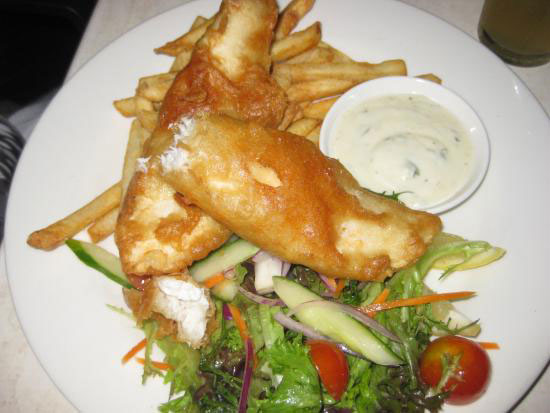 Lime Pepper Spanish Mackerel
1⁄2 lb Spanish mackerel fillets
1 cup heavy cream
1⁄2 cup lime juice
1 teaspoon sugar
1 teaspoon clam juice
3 tablespoons butter
dash hot sauce
fresh ground pepper
flour
salt
Heat cream in stove top pan and add lime juice, simmer but do not boil. Add 1 tablespoon pepper as well as sugar, clam juice, and hot sauce. Mix 2 tablespoons butter and 1 1⁄2 teaspoons flour together and stir them into the sauce to thicken. Blend well, sauce should be smooth.
Meanwhile melt one tablespoon butter in a frying pan. Sprinkle mackerel fillets with salt and pepper and dredge through flour, then cook n frying pan about 8 minute, turning once, until fillets are golden brown. Place Spanish mackerel on plate and top with sauce.
Sweet Chili Rémoulade (recipe follows)
6 (6-inch) loaves French bread, halved lengthwise and toasted
1 head Bibb lettuce, cored and shredded (about 6 ounces)
3 large beefsteak tomatoes, cored and cut crosswise into ¼-inch-thick slices (about 2 pounds)
1 medium shallot, cut lengthwise into ⅛-inch-thick slices
Fill a large Dutch oven halfway full with oil, and heat over medium-high heat until a deep-fry thermometer registers 375°.
In a large bowl, sprinkle fish with salt; set aside.
In another large bowl, whisk together flour, cornmeal, and Cajun seasoning. In a medium bowl, whisk together eggs and 1 tablespoon water.
Working in batches, dip fish in egg mixture, letting excess drip off. Dredge in flour mixture, shaking off excess. Fry fish until golden brown, 4 to 5 minutes. Remove using a spider strainer, and let drain on paper towels.
Spread about 3 tablespoons Sweet Chili Rémoulade on cut sides of each loaf. Top bottom halves with lettuce, tomatoes, shallot, and fried redfish; drizzle each with an additional 1 tablespoon Sweet Chili Rémoulade. Cover with top halves. Serve immediately.
Cheesy Oven Fried Spanish Mackerel
2 lbs Spanish mackerel fillets
1 cup milk
1 cup dry bread crumbs
¼ cup butter or margarine
1/2 teaspoon oregano
1/2 teaspoon garlic powder
½ tablespoon salt
Shredded cheddar cheese
Preheat oven to 500 degrees.
Add oregano, garlic powder and salt to crumbs and mix well.
Dip Spanish fillets in milk and roll in crumb mixture.
Place in a well-greased pan, pad butter on top of each fillet.
Bake for 10 minutes or until fish flakes easily with a fork.
Top fillets with shredded cheese (enough to cover each fillet) 1 minute before the fish is done so it melts over fillets. Serves 4-5.