From May-July the shallow flats running from Bayport to Crystal River are a sight fishermen's paradise as giant "Silver Kings" take over flats that are normally occupied by summer time speckled trout. Fly fishing for tarpon in the shallow pristine waters along Florida's nature coast is a dream come true for many big game fly anglers and the epicenter of this shallow water fly fishing event is located in Homosassa, Florida.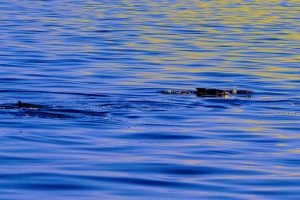 For more than two decades I have been extremely blessed to fish along the "World Famous" flats off Homosassa. It was on these flats where I have spent the better half of a decade learning and trying to perfect the craft of catching tarpon on fly. And in my personal opinion Homosassa's tarpon fishery is truly second to none in the state of Florida as some of the largest Tarpon found anywhere in the world reside along our coast during the season. Fish in excess of 200 pounds have been caught in recent years and the opportunity still exists to this day to land a true fish of a lifetime almost any day an angler ventures out.
So what makes Tarpon such a desirable fish to target?
Tarpon are widely known as the "Silver King," because they are the most spectacular and physically challenging fish to catch on fly. Their size, speed and agility make them unmatched to any other species. Once hooked, tarpon speed off at a high rate of speed and without warning jump completely out of the water, shaking and flipping out of control in and attempt to throw the hook.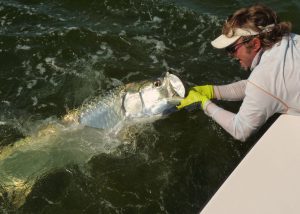 Watching a tarpon launch its self out of the water it truly a spectacular sight but the real gas of tarpon fly fishing comes while trying to feeding them and watching them eat.  I have seen hundreds of Tarpon eat flies over the years, and I am still amazed when they do.  They are like elephants eating peanuts.  They get big by eating lots of small prey, which makes them the perfect gamefish for anglers armed with a fly rod.
The trick to feeding tarpon is fly presentation.  Fishing with the right fly and knowing where and when to cast are of the utmost importance.  Stripping the fly in a manner that induces a bite is critical!!! Slow and steady tends to win the race in this high stakes game of cat and mouse. And for those anglers that are lucky enough to put a fish in the air, always remember to "BOW TO THE KING."