The unique variables and ever-changing conditions of fishing are what set it apart from most other sports. Basketball goals don't move, football fields are basically the same, and tennis courts never change. Fishing on the other hand, is constantly affected by the wind, tide, moon, sun, barometric pressure, temperature, and other hidden variables.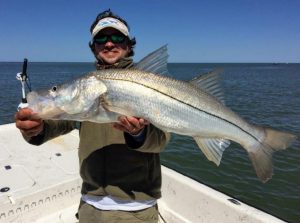 The flight of a golf ball might be affected by the wind direction and velocity, but the placement of the cup isn't determined by the moon phase. So how does one master the art of angling? The truth is that NO one ever does. Productive anglers learn to instinctively read the conditions and act on what is within their control. Right now staying flexible might be the one constant. Nature Coast anglers will find that arming themselves with an assortment of rods, baits, and lures to cover several scenarios on the same outing is essential.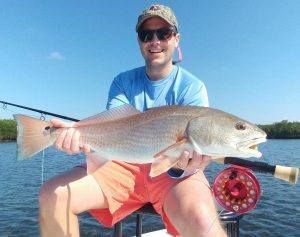 During our latest week of trips my anglers found great success catching a variety of species while drifting for Speckled Trout around the grass flats extending from Crystal River and into Homosassa. Jigging Mirrolue Lil Jon's and Berkley Gulp! Shrimp led to some great catches of Spanish Mackerel, Redfish, Flounder, Pompano, Black Drum and the intended target Speckled Trout. For those anglers looking for something on the larger side while making long drifts try suspending a live Pinfish under a cork to entice a strike from either a hungry Snook or Cobia. The time is NOW to be ready for the unexpected.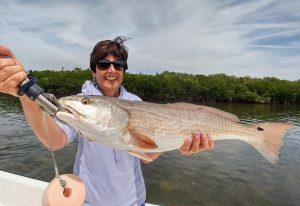 Backcountry Report:
Anglers venturing into the backcountry waters of Ozello have found some impressive numbers of Redfish in recent weeks. As these Redfish schools start to swell in numbers and size most anglers will find great success following the mullet schools from one mangrove laden shoreline to the next. Targeting Redfish with live shrimp and pinfish will surely draw bites but for those anglers looking for a challenge Fly Fishing for Redfish is about as good as it gets this month. During a recent week long stretch of fly fishing I had the pleasure of guiding Orrin Dayton to numerous shots at tailing fish in the extreme shallows. Although tailing fish are not unusual for the Nature Coast the amount of fish that we saw over our days was truly impressive.
What's up next?
Tarpon time begins next month! Our long awaited Tarpon migration will occur during the months of May and June and anglers will be coming to Homosassa from all over the World to target some of the largest Tarpon on the planet. Although Fly fishing is the preferred method for targeting these massive fish, spin fishing anglers will find opportunities as well. Anglers can expect numerous shots at fish ranging from 80-150 pounds and the possibility of putting a fish in the air exceeding 180lbs is a real possibility.