Happy Labor Day to all!! As August came and went with a Bang! Nature Coast Anglers were spoiled with great shallow water fishing and scalloping action through out the month. Although the month of August was a little rainier than most the stronger than normal tides helped to keep our gin clear waters clean allowing for ample opportunities to sight fish and find scallops. Over the last few weeks cooler rains have helped trigger a downward spiral in water temperatures driving in tons of schools of bait fish and creating feeding frenzies up and down the Nature Coast.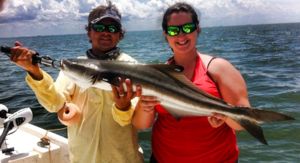 As we dive into the month of September visitors to the area can expect a wealth of opportunities both in and out of the water. For those folks that are more interested in diving in and checking out what's going on underwater, September marks the final month of our scallop season. As advertised the areas of Crystal River, Homosassa, and Ozello continue to boast the best Scalloping in the state and should continue to do so for the rest of the season (September 24). Late season scallopers will find the boat traffic to be next to nil during the month of September and with the lack of boat traffic allowing scallops to grow larger this time of year many mesh bags will be filled with some of the biggest bay scallops of the season.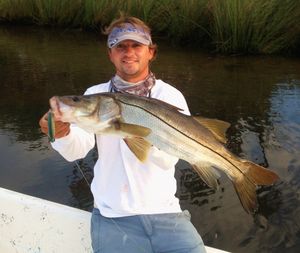 As great as the Scallop Season has been, the fishing has been even better along the Nature Coast. Big fish, tasty fish and a few exotics have made this summer season one to remember. A major highlight of the summer has been the abundance and size of the Giant Black Drum that have been roaming the shallow water flats along the Crystal River areas. Schools of a 100+ fish ranging from 20-60lbs have been the top targets as of late and with their willingness to take a shrimp, crab, or fly this is definitely a fish that has surely heated up our summer season.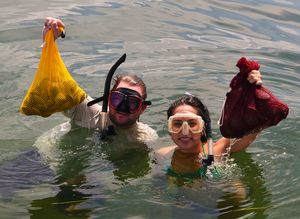 Speaking of exotics, over the recent weeks many fishermen/women along the Nature Coast have been spoiled with great catches of Summer Flounder, Cobia, and Snook. The Nature Coast of Florida is not normally known as a major destination for anglers targeting these 3 species during this time of year but with the milder than normal winter and a cooler than normal May effecting migratory habits many fishing oddities are becoming more prevalent. Making these situations even more appealing is the fact that these 3 species can be targeted along many of the same structures. The plethora of oyster bars, spoil islands and rock flats that are scattered across the Nature Coast make great areas to target these species. Jigs, small swimming plugs, live shrimp and pinfish make great search baits for targeting all 3 species. The key when fishing these areas where anything can happen is being ready for anything. A variety of rods rigged differently is the key to maximizing your fishing opportunities this month!!
So whether you're looking for some action in or out of the water, something BIG or something TASTY the Nature Coast of Florida has what you're looking for. Please feel free to contact Reel Florida Fishing Charters when you're ready to plan your next inshore fishing adventure.