Anglers from all over the country have been flocking to the Nature Coast in recent weeks as our shallow flats are teeming with some of the "World's" most sought after inshore fish species. Permit, Snook, Redfish, and Tarpon have all been top targets for inshore anglers lately and as most traveling anglers will tell you its very rare to have the opportunity to catch all of these species within the same day let alone on the same flats. Of course luck is key when planning a trip to target multiple species like these but simply hitting 3 of the 4 species within a day will help to accomplish a SLAM that very few anglers can stake claim too.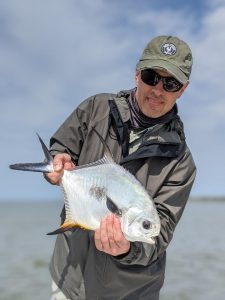 The most challenging of the 4 major species to hit on is definitely the Permit. Many anglers visiting Florida have the perception that Permit only roam the flats and wrecks of South Florida but this notion couldn't be any further from the truth as the flats off Crystal River and Homosassa see their fare share of these stealthy swimmers throughout the year also. When searching for Permit it's very important to know what you're looking for first. On sandy flats and white painted oyster bars the yellow underbelly and black dorsal fin of the Permit really standout. Once Permit are spotted I find myself blinking twice, then pinching myself to make sure what I'm seeing is actually a Permit. As any angler that actively targets Permit will tell you it's still the one fish that swims that will make your knees knock.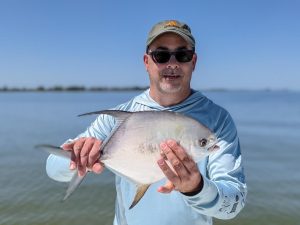 A Permit's keen eyesight is what makes them truly one of the most challenging species to target along the flats. Nature Coast Permit have a hard time turning down a well placed live shrimp or a small half dollar sized crab but the trick is to get it in front of them without spooking them first. Over the years I have found that longer than normal fluorocarbon leaders are a must. 5-6ft long sections of 20lb fluorocarbon tied onto a 1/0 live bait hook has been a recipe for success for me recently.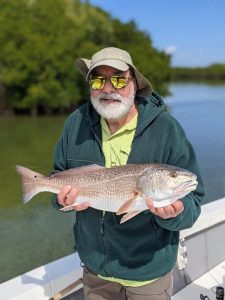 When my anglers have not been obsessed with targeting Permit, they have found some incredible success catching Snook and Redfish in the upper to over slot range. On the Gulf side of Florida Redfish have an 18"-27" inch slot while the Snook slot remains a tight 28"-33" inches. With water temperatures starting to heat up along the flats it has been increasingly important to target outer islands, points, and oyster bars where harder currents tend to flow. Where you find stronger currents often you will find cooler water temperatures and consistent flows of bait. Floating live baits such as shrimp and pinfish down current towards feeding fish has lead to some incredible catches lately but for those anglers throwing lures or flies casting up current and retrieving lures and flies towards fish is the more natural approach.
TARPON SEASON 2021 KICKS OFF MAY 1ST
Fly Anglers interested in targeting "World Class" Tarpon reachout as we have had a few cancelations recently. The Nature Coast Tarpon Season runs from May-July. Call today to inquire!!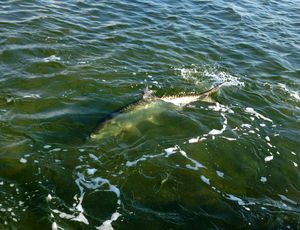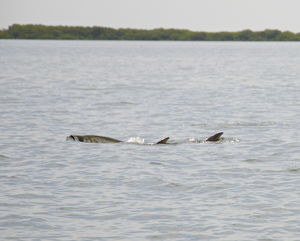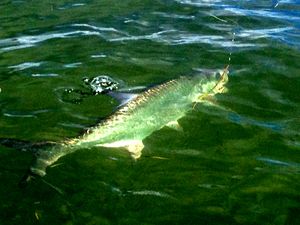 Capt. Kyle Messier
(352) 634-4002