The Nature Coast welcomes the fall. With its refreshing air temperatures and great fishing opportunities now is a great time to enjoy the gifts of the Nature Coast. With 70 degree temperatures becoming the norm and feeding fish on the prowl Nature Coast Anglers will find a variety of opportunities at their door step this month. Of course the Speckled Trout and Redfish will get all of the positive publicity this month but it's the exotic species such as Flounder, Snapper, Pompano, Bluefish, Jacks, Bonito and other Pelagic species that will have everyone talking this month.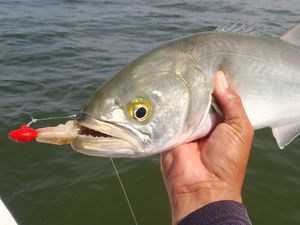 Targeting Pelagic species such as Jacks, Mackerel, Bluefish, and Bonita is often overlooked this time of year due to the abundance of Speckled Trout possibilities found up and down the Gulf Coast. With the next up coming weeks ushering in cooler weather along the Nature Coast now is a great time to make a last ditch effort to get on some of the most exciting action found anywhere along the water. Targeting these drag screaming fish is as simple as looking for diving birds, dolphins and sky rocketing fish. When most of these fish coral a school of tasty baitfish the mayhem begins as bait comes flying out of the water and the fish boil the water with feeding activity. Talk about FUN!!!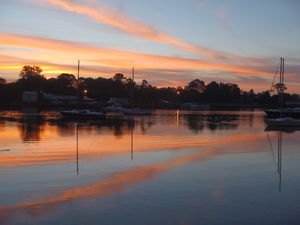 This time of year with fluctuating water temperatures most Speckled Trout use a move in or move out pattern, meaning that when the weather is good Speckled Trout will move in close to shore to feed on the abundant food sources scattered along the shallows. When the weather deteriorates most Trout tend to look for deeper areas of water in hopes of finding a more consistent water temperature, food source and water depth. Targeting grassy areas loaded with deeper potholes is a key this time of year and using artificial lures that can be casted and retrieved to imitate most food sources will work best. DOA Glow shrimp and Berkley Gulp! Molting shrimp have worked well jigged by themselves but if these fish are being a little finicky adding a Cajun Thunder Popping Cork to your rig will surely provide results.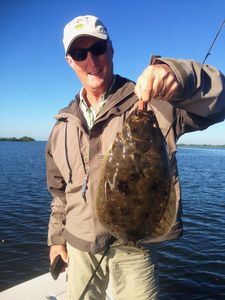 Last but not least the Redfish Action up and down the Nature Coast is as good as it has been all year. Targeting these bruisers is as easy as finding the Big Schools of Mullet. During the fall months most Redfish tend to follow schools of mullet in hopes of them stirring up the bottom as they feed. As the mullet stir up the bottom tiny shrimp and crabs reveal themselves making easy pray for a hungry Redfish. When Targeting Redfish this time of year successful anglers do not leave the dock with less than 100 Live Shrimp. With so many Redfish under or over the slot patrolling the same areas a plethora of bait is needed to round out a day. This time of year it is not uncommon to land over 30 Redfish with only a handful making the 18″-27″ slot.