With sunrise pushing to almost 7:30AM as November is upon us, it's clear that shorter days are on their way, and that fall is on our doorstep.  Generally speaking, this is good news as a variety of species come into range for the inshore/near shore fisherman during this time of year.  For starters, the difficulty of finding good live baits will diminish as our local weather begins to stabilize into its Fall pattern.  September and October made finding good live shrimp and pinfish a challenge due to the passing Hurricanes and high winds, but now that we are easing into November, schooling shrimp will once again be prevalent for our bait shrimpers and the pinfish will also congregate making trapping them easier for our every day fishing trips.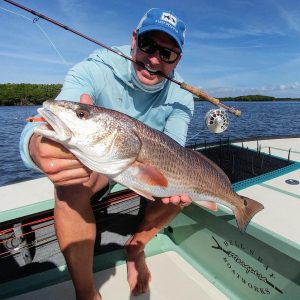 The only difficulty created by having an abundance of bait and an increased amount of species in November is deciding what to go fish for.  Although most Cobia are long gone by now, there are numerous near shore species available, ranging from Gag Grouper, Spanish Mackerel, Mangrove Snapper and Bonita. Occasional appearances of other species such as Bluefish, Flounder and large Jacks should be expected as well. All of these fish can be caught by anchoring over some of the rocky areas and near shore reefs scattered throughout our coast.  The faster species including Bluefish, Spanish Mackerel, and Bonita may also be caught by working the edges of large bait schools that have begun to show up a few miles off our coast. Casting ¼-½ ounce spoons on the edges of a bait school will usually single out hungry predatory fish looking for an easy meal.  The most effective approach though is one of patience.  Set up in a likely area…. the best being one that is both rocky and holding bait…and chum aggressively.  Mackerel will usually show within the first 15 minutes typically and other species will progressively be drawn in by the action.  The best part about this type of Nature Coast Fishing is that anglers can find consistent action targeting Snapper and Grouper or even non stop action on Mackerel only to be interrupted all of a sudden by a late season Cobia or even a large Bull or Tiger Shark. The non-stop action and limitless opportunities makes this some of the most exciting fishing of the season.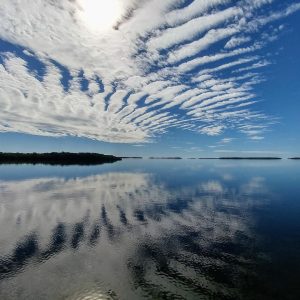 As great as some of our near shore action will be this month the Late October into November time frame still boasts some substantial tides on the full and new moons making inshore fishing still reliable.  Crystal River/Homosassa fishing for large Redfish and Gator Trout has been fairly consistent over the last 3 weeks and with stabilizing weather on the horizon, should continue to be productive. The best fishing by far has generally been found in and around mullet schools.  An excellent approach to locating Huge Redfish and Speckled Trout that associate with these schools, is to spread out numerous baits through out these large schools of Mullet.  Although this process can be a bit time consuming, the rewards can be significant as numerous, large fish can be caught in rapid succession. Jumbo Live Shrimp under a cork, free lined live Pinfish, and even cut mullet with a circle hook are the baits of choice for baiting and waiting this time of year.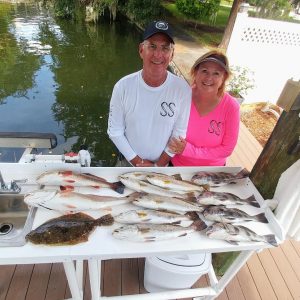 For those savvy anglers that are looking forward to catching some of the largest Nature Coast Snook of the year, the upcoming Fall months are what you have been waiting for. Although the Nature Coast still features an abundance of Snook our fishing techniques have changed a bit from a few months ago.  Snook are no longer stacked up near the mouths of our Spring fed rivers and canals, these fish have spread out and can be found anywhere from the spoil islands to the backwater bayous and creeks. Docks that use to hold dozens of fish will hold far fewer now. Fall fishing requires heavier leaders as hungry Snook now prefer the Mangrove laden shorelines, Oyster bars, and even Deep Rocky Potholes where many Snook will congregate. Casting lures such as Zara Spooks Top waters and Mirrolure Twitch baits will mimic actual baits that these Snook key on. The retrieve of choice consists of erratic movements followed by long pauses. The second the lure begins to move after a pause is usually when the strike occurs.
CHEERS! Too beautiful fall weather, great college football and awesome Nature Coast Fishing Action. Life is Good!