Crystal River Fishing Action
Heating Up.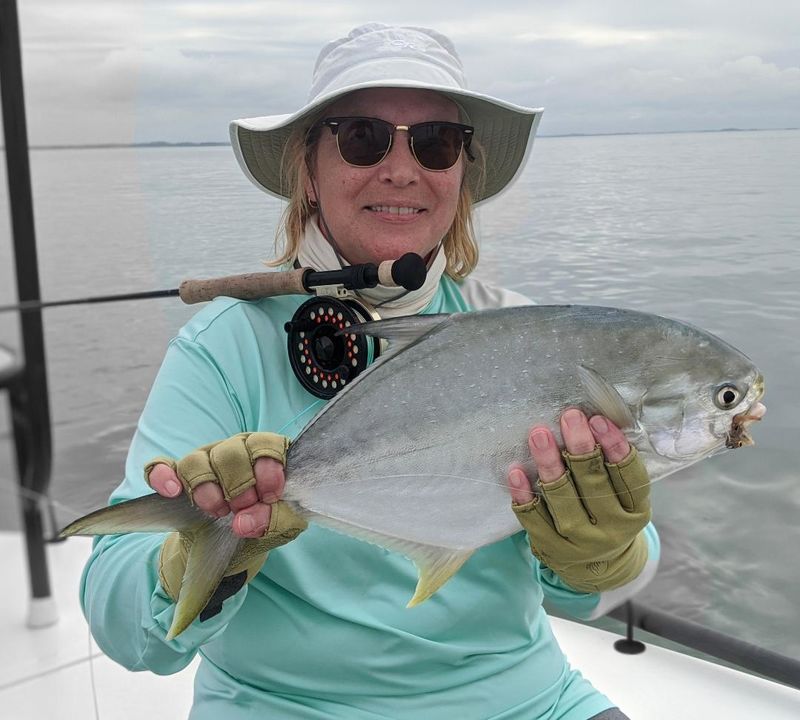 With seasonal frontal patterns slowing down over the Florida peninsula in recent weeks, local water temperatures have managed to rise all the way into the lower 70's along the coast. Now most "Old Salts" will tell you that once our flats reach that magical 68-72- water temperature mark, many inshore and near shore species begin kicking into their Spring feeding and migratory patterns. With the early arrival of migratory schools of Pompano, Bluefish and Spanish Mackerel signaling that our winter patterns may finally be coming to an end, many anglers hitting the water in the coming weeks will find that their favorite rock piles and grass flats will be inundated with these drag screaming fighters.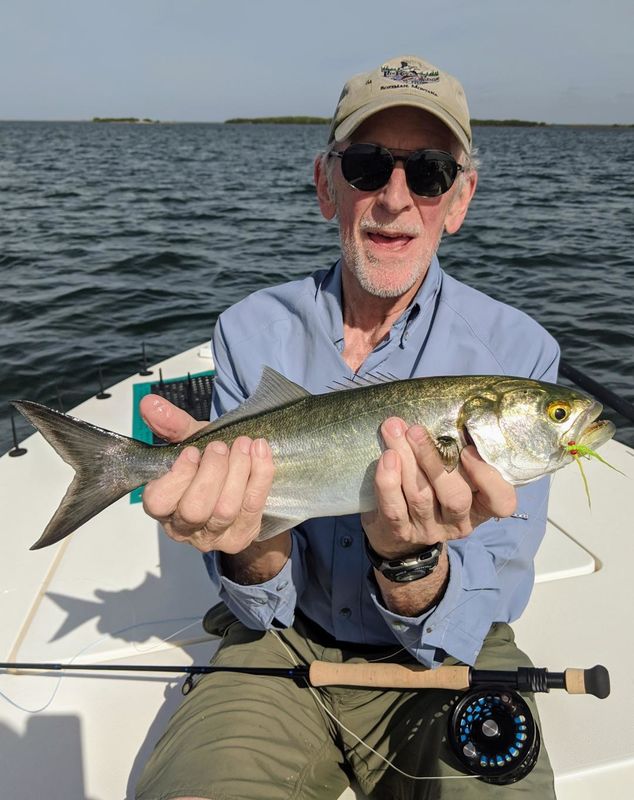 Although most Nature Coast anglers usually do not specifically target Bluefish and Spanish Mackerel for their table fare often anglers fishing in areas where these fish congregate will find a variety of other species including Pompano, Speckled Trout, Silver Trout, Tripletail and Sharks too. I often refer to Bluefish and Mackerel as the "bird dogs" of the fishing world. They are always on the move and travel great distances in search of food. Usually when these fish find a productive area that's holding an abundance of prey a feeding frenzy ensues which draws in other more desirable species to the fray.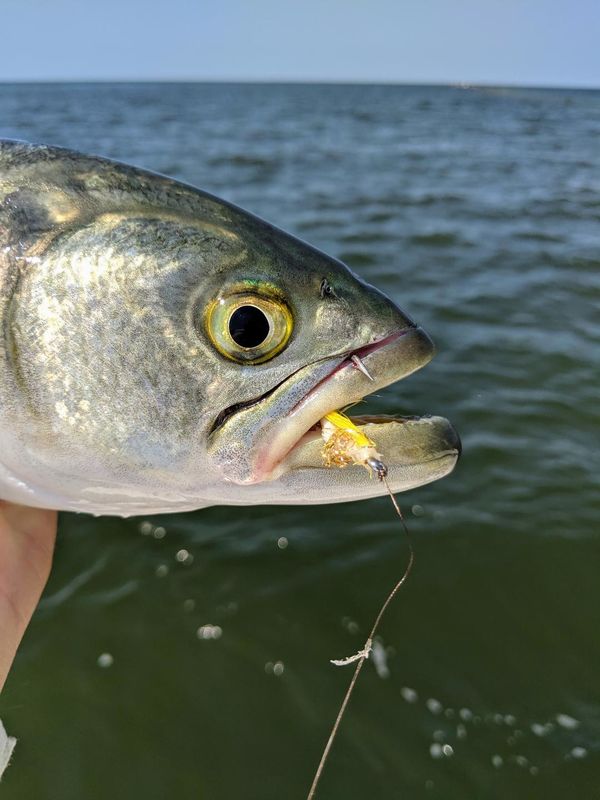 Fishing artificial lures such as twitch baits and spoons will provide anglers with consistent action all day long but for those anglers looking to try and hone in on some of the more tastier species such as Speckled Trout and Pompano try using soft plastic shrimp such as Gulp!, DOA Cal tails, and Mirrolure little jons tied to oz. jig heads. Fly selection should also mimic shrimp with craft fur shrimp and redfish sliders tied on size 2 hooks leading the way as my favorite flies for fishing the flats right now.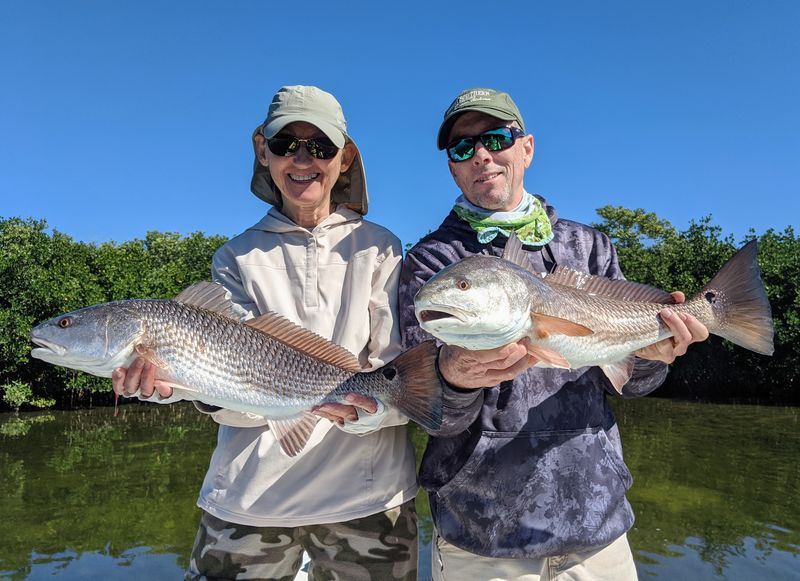 Crystal River Redfish Bite is ON!
Many Big Schools of Redfish are beginning to invade the mangrove-laden islands stretching from Salt River to the St. Martins Keys as water temperatures increase and larger baits become more prevalent. Catches of over slot Reds have now become a daily occurrence for our anglers fishing spinning gear and our fly anglers are seeing double digit shots at these hefty fish daily.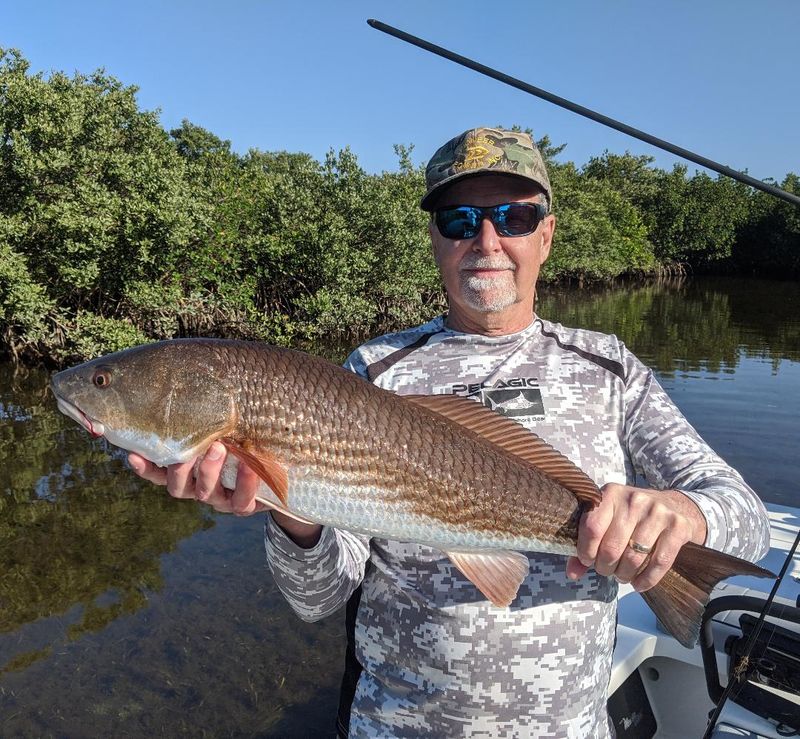 Fishing mangrove points closest to open water have proven the most productive as the stronger tides have been ushering in large volumes of mullet, pinfish, and pigfish. Usually this time of year prime Redfish baits include live shrimp and cut mullet due to the lackadaisical attitudes that these fish express during cold-water situations. But with higher than normal water temperatures being featured up and down the Nature Coast most anglers will find that free lining a live Pinfish will be a sure fire way to land some of the largest Redfish of the early 2020 season.