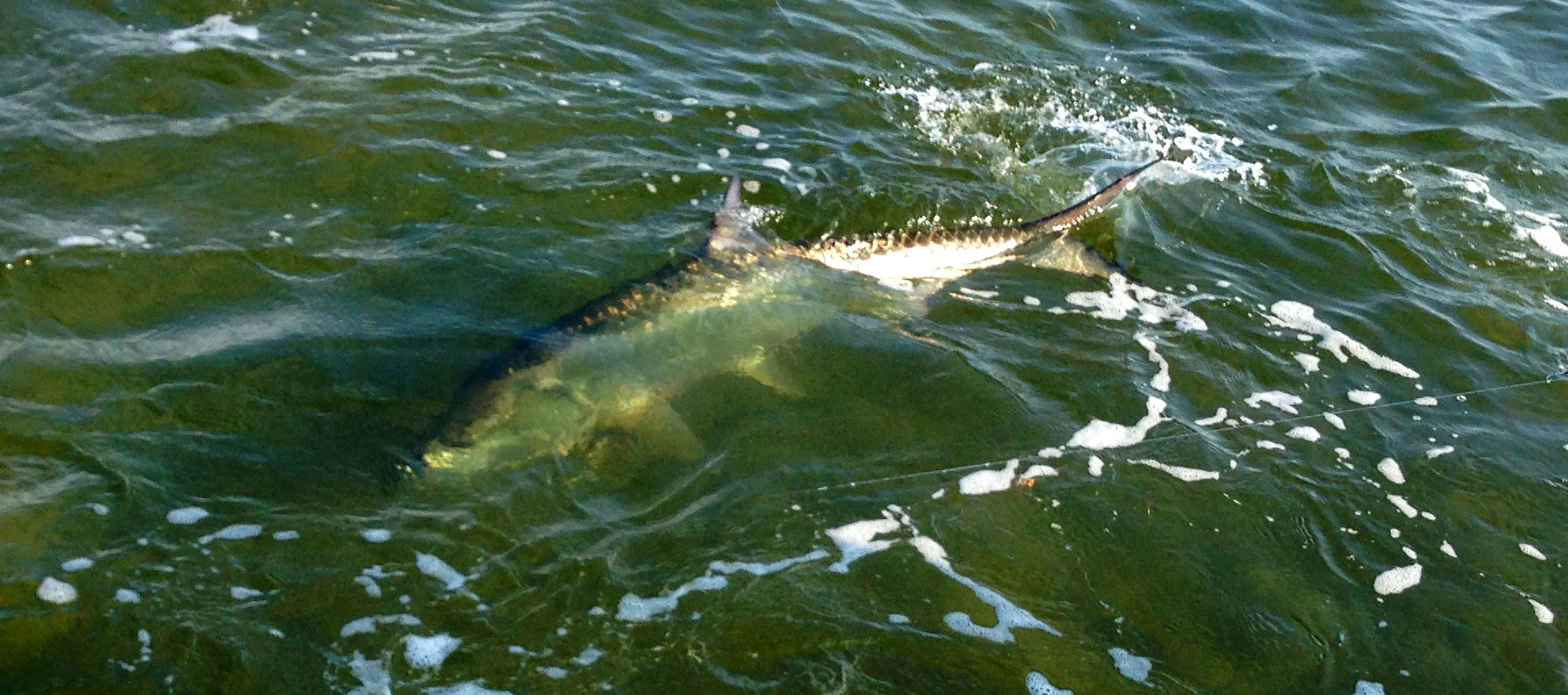 Tarpon, also referred to as the "Silver King" are one of the largest and most powerful game fish found anywhere in the world.  Not only are Tarpon incredible fighters, they are impressive acrobatic jumpers too.  Every hook up with a Tarpon provides anglers with a memory of a lifetime as these fish deliver gill rattling jumps and long drag screaming runs.  There is not a more incredible sight to see than watching a healthy 100 lb. fish clear the water by seven feet before taking off on a 100 yard run.
The Tarpon fishing in Crystal River and Homosassa is truly an experience like no other.  The Nature Coast (especially Homosassa) has widely been considered one of the top Tarpon fishing destinations along the Gulf Coast and during the months of May, June, and July anglers from all over the world flock to our area in hopes of landing a true fish of a lifetime.
Most of the Tarpon that venture on to the flats of the Nature Coast hover around the 80-120 lb. range but there have been numerous instances over the years where anglers have landed line class world records while fishing our flats.  Although most of the fishing and line class records have come on fly, many anglers still find extremely large fish throughout the year using spinning gear.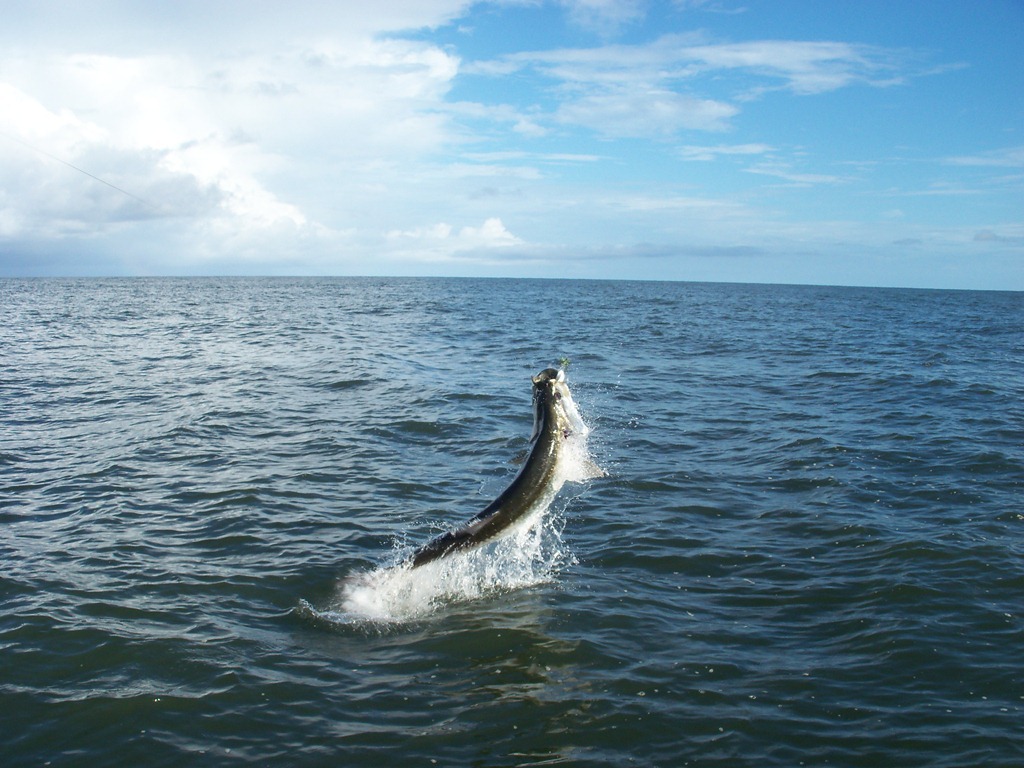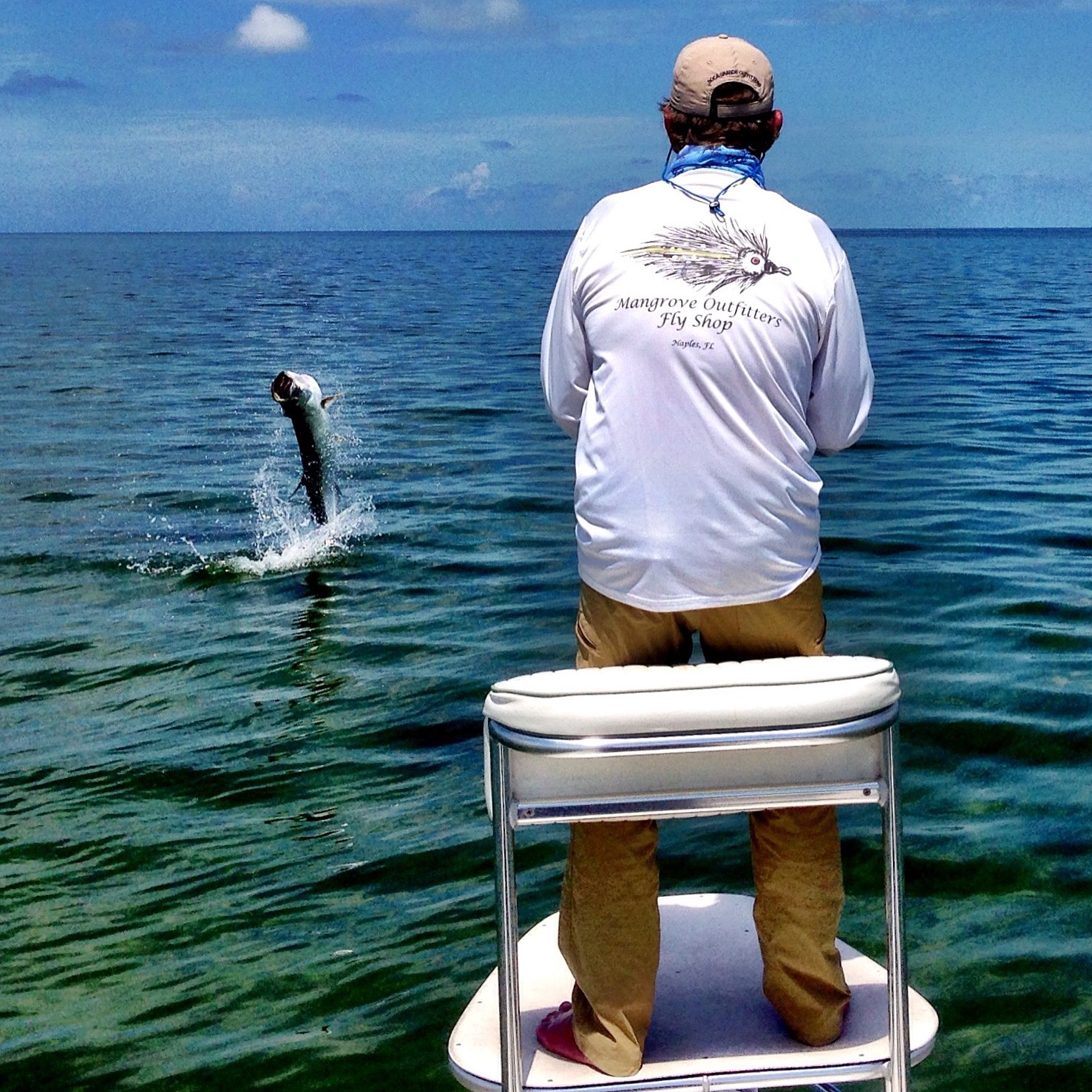 1982 Billy Pate
16lb – 188lbs
2001 Jim Holland Jr.
20lb – 202.8lbs
2003 Tom Evans Jr.
16lb 190.9
2010 Tom Evans Jr.
12lb 194.1
WARNING:  Tarpon fishing can easily turn into an obsession.  Between their violent head thrashing shakes and acrobatic jumps, landing a Tarpon is an experience many anglers can't get enough of.  In fact many of our anglers plan their whole year's fishing schedule around Tarpon season.
Come join us for a day of Tarpon fishing and see what the excitement is all about.