Sharks are one of the most prominent game fish found in Florida and the waters off Crystal River and Homosassa offer year round angling opportunities for a variety of the world's most sought after shark species.  The infamous Hammerhead Shark, Tiger Shark, aggressive Bull Shark and Spinner Sharks all call the waters off the Nature Coast home through out the year and with millions of Sharks migratingalong the Gulf Coast waters every year in search of food, it's not uncommon to find more than one species of shark swimming along the same area.
Sharks that frequently inhabit the waters around Crystal River and Homosassa usually stalk prey around our local foul areas, artificial reefs and spoil islands.  Reel Florida Fishing Charters prefers targeting sharks by chumming shallow grass beds and sand flatsin hopes of watching lit up sharks come into the chum with their fins out of the water ready to feed.  There is nothing more exciting than watching that "JAWS" moment as a hungry shark slowly swims into range.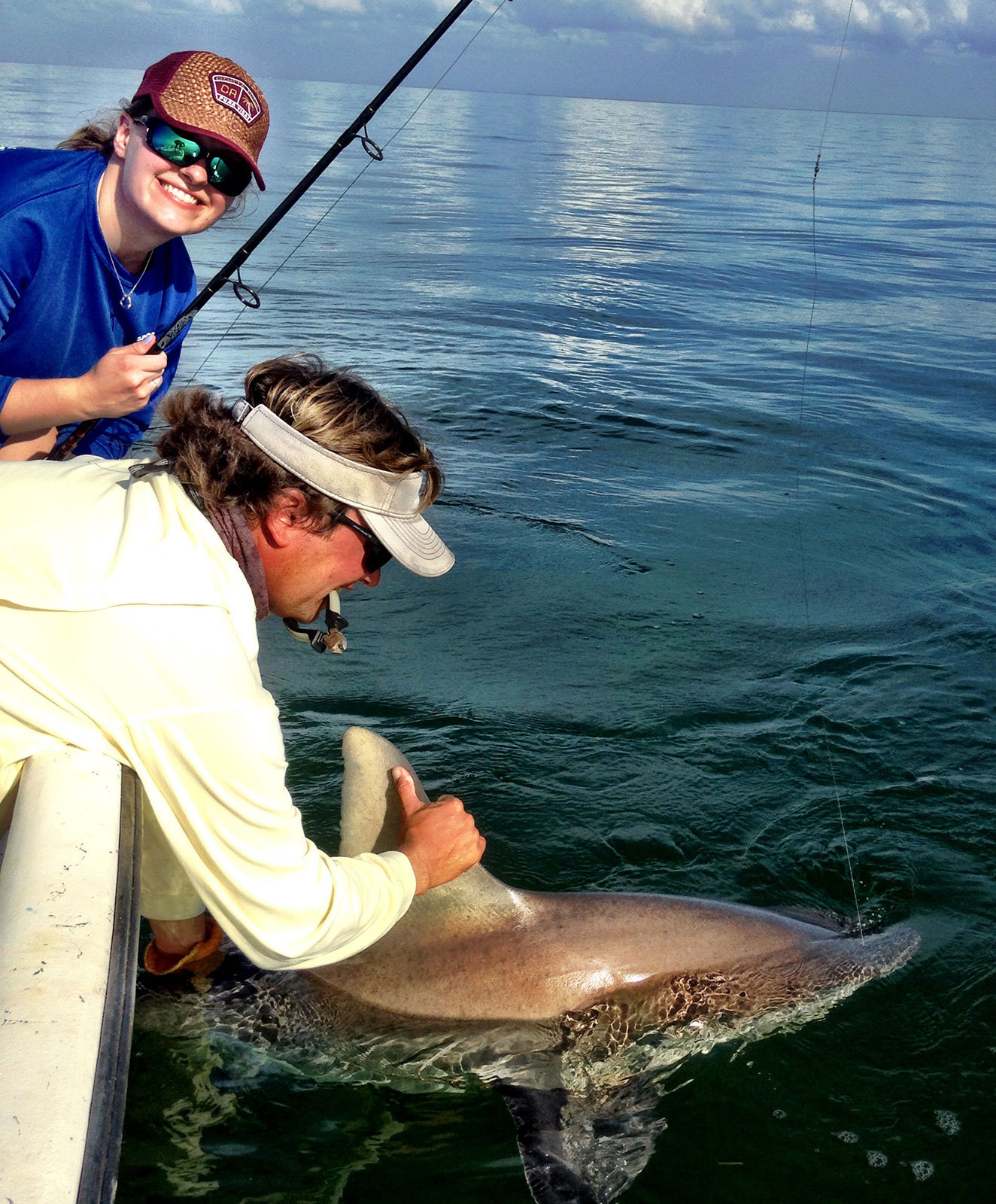 Unlike Redfish or Speckled Trout, people don't generally care for the taste of shark. Shark meat isn't a popular snack due to the fact that they urinate through their skin giving the meat an ammonia-like flavor and scent.  They aren't too tasty but they're beautiful fish and a blast to fight!  Every year, between the months of March and August, the big game Sharks take part in a massive migration northward along the Gulf Coast.  In April and May, sharks are king and are often targeted on a regular basis.
No matter the day, no matter the tide, Sharks are always on the prowl and are a blast to catch on light tackle.